Scroll down to see all the information.
(This page updated: 2015-Sep-17)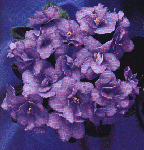 Oakville African Violet Society
Meetings:
The Oakville African Violet Society meets the last Wednesday of every month from September through May, except December and January, in the Horticulture room (Room 120) of White Oaks High School - North Campus, 1055 McCraney Ave., Oakville, Ontario, Canada.

Oakvile African Violet Society is a member of Oakville Community Group Affiliations (CORE). CORE is a membership-based program that offers community groups and organizations support in delivering their community support, educational or recreational activities and services to the community.
CORE group listing are available in the Parks, Recreation and Culture program guide.

Membership dues are $20.00 ($30.00 for couple). Visitors are always welcome. (The school doors are often locked, so call to let us know you are coming.) We use an entrance on the west side of the building behind the greenhouse. The driveway is a little hard to see, it is immediately after the school's main circular driveway.

2015 Sept

Sun

Mon

Tue

Wed

Thu

Fri

Sat

1

2

3

4

5

6

7

8

9

10

11

12

13

14

15

16

17

18

19

20

21

22

23

24

25

26

27

28

29

30

2015 Oct

Sun

Mon

Tue

Wed

Thu

Fri

Sat

1

2

3

4

5

6

7

8

9

10

11

12

13

14

15

16

17

18

19

20

21

22

23

24

25

26

27

28

29

30

31
Meetings are from 7:30 p.m. until 9:00 p.m.
Meeting: 2015-Sep-30

Topic: Toronto African Violet Society 2015 Show
Details:
A DVD show on Violets and Gesneriads
"Violets at the Fair" 2015-Mar-29

This our first regular meeting after the summer hiatus.
Dues for the 2015-2016 season should be paid at this meeting.
---
Our program will be as follows:
1. Refreshments and raffle.
2. Meeting called to order and business of the day.
3. Main program (see topic above).
---
Next Meeting
2015-Oct-28
---
Eva hopes your violets and other house plants are doing well, but if not then attend our meetings and learn more as to how to keep your plants healthy looking and free of pests.
---
On Wednesday 2015-Sep-16, our members spoke in the morning to the seniors at the Seniors Life Enhancement Centre in Oakville on the topic of "Violets and Their Culture". We provided a few starter leaves to an enthusiastic audience.
---
If you have an unhappy looking plant, bring it to this meeting so we can identify the problem and help the plant to recuperate.


---
Upcoming Shows:

African Violet Society of Canada
2016 Convention
Date: May 10 - May 16, 2016
Location: Calgary, AB
www.avsc.ca

Lakeshore African Violet Society
SHOW: "Natures Rainbow"
Date: Saturday, April 25, 2015 9:00 am - 5:00 pm
Location: St. Philip's Lutheran Church, 61 West Deane Park Drive, Toronto
www.lakeshoreavs.ca
Admission: Free

Toronto African Violet Society
Spring Show: "Violets at the Fair"
Date: Sunday 2015-Mar-29 Noon to 4:00 pm
Fall Show: TAVS and TGS Plant Sale
Date: Sunday September 27, 2015 11:00 am to 4:00 pm
Location: Floral Hall & Studio 1, Toronto Botanical Gardens (777 Lawrence Ave. E., Toronto, Ontario, M3C 1P2)
www.tavs.ca

Toronto Gesneriad Society
SHOW: "Gesneriads on the Move"
Date: 2016-Apr-03 10:00 am to 4:00 pm
Location: Toronto Botanical Gardens (777 Lawrence Ave. E., Toronto, Ontario, M3C 1P2)
www.torontogesneriadsociety.org
Admission: $2.00 US

---
Propagating Mix: A blend of large chunk vermiculite and perlite will be available for purchase at $1.75 for a 3 litre bag. This mix can also be used to lighten any commercial African Violet soil.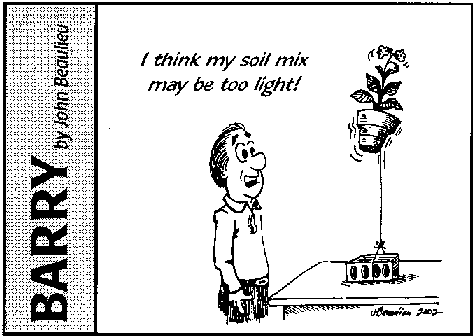 Raffle Material: Please remember to bring small healthy plants or leaves, wrapped and labeled.
Project Plant 2014:
Our project plant this year is is a pot luck variety of leaves from the AVSC convention


Project Plant 2012:
Our project plant this year is "Optimara Hawaii"
Standard; Semi-double; Bi-color, purple with a white edge.
AVSA Registration Number: 6558/8314
Previous Project Plants:

2007: Buffalo Hunt
A standard with semidouble-double red frilled pansy flowers and medium green, plain leaves. It has AVSA registration number 8925 and was hybridized by K.Stork
2004: Little Pro
2003: ACA's Red Ember
1999: Ramses
1998: Candy Crystals
Hints on Watering: It seems Oakville has changed to a "stabilized" chlorinating system. It doesn't evaporate out of the water, so leaving the watering can overnight isn't enough anymore. Members have been going to the pet store and getting "water conditioner" from the aquarium section. Two drops will condition a 10 liter pail of water in five minutes.
Growing Tips: Gesneriads need only a weak solution of fertilizer. In case they have dried out a little too much because you just couldn't water them when they really needed it, don't use any fertilizer, just clear water. The water should be luke warm, water at room temperature may sometimes be too cold.
---
Meeting Topics
Date
Topic
Wed 2015-Sep-16
Presentation at SLEC
Wed 2015-Sep-30
Toronto AVS 2015 Show
Wed 2015-Oct-28
Wed 2015-Nov-25
Wed 2015-Dec-30
No meeting - see Pot Luck
Sat 2016-Jan-23
Pot Luck Lunch
at ?
Wed 2016-Jan-27
No meeting - see Pot Luck
Wed 2016-Feb-24
Wed 2016-Mar-30
Wed 2016-Apr-27
Wed 2016-May-25
Sat 2016-Jun-18/25??
Wed 2016-Jul-06/13??
Summer Barbecue
---
Do you have a plant that you would like to have groomed and improved? Please bring it in and we will work on it, for everyone will learn from that.

---
Contact Information:
Mrs. Eva Lindstol 905.845.5434

Alternates:
Mrs. Barb Post 905.845.1550
Mrs. Rita McPhail raherbm34@hotmail.com
Club Email


Mailing Address:


Oakville African Violet Society
1224 Sprucelea Drive
Oakville, ON
L6J 2E8


Links to more Oakville AV Society pages:

To get lots of information, join Some Mailing Lists such as Canadianavx on yahoogroups.com. If you have trouble joining the list, contact
Ask and get answers to your questions at Garden Web - African Violets

Links:
African Violet Society of America : Join AVSA Today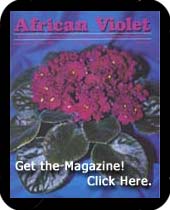 Click the magazine to join

You'll get 6 big, colorful issues annually for the low membership price you select at the AVSA secure website.

African Violet Society of Canada Join AVSC Today

Click the logo to join
"African-violet and Gesneriad NEWS", has ceased publication (2005-June)
American Gesneriad and Gloxinia Society:
Garden Guides Page on African Violets Marie likes this site.
Gesneriad Reference Web : (Ron Myhr's site with lots of good photographs)
Gesneriad Photos Page:
Canadian Growers and Hybridizers:
Carlos Becca: (Edmonton, AB)
John Brownlie: (Mississauga, ON) "ACA's" violet varieties Email:
Carol Eros: (Edmonton, AB)
Bruno G: (Mississauga, ON) "B-Man's" violet varieties
Harster Greenhouses : (Dundas, ON) "Anthoflores" violet varieties Email:
Violets in Vogue : (Sidney, BC)
Violets-O-Ley: (Pointe Au Baril, ON) Look for her on eBay
Living Springs Greenhouse: (Fergus, ON) Look for him at the Guelph Farmer's Market



International Sites:
Commercial sites:
Dave's Free Sales Listings:
Kim's Kottage Violets : (Penetanguishene, Ontario) Email:
Lyndon Lyon Greenhouse:
Optimara & Rhapsodie:
Robs Violet Barn:

---
Some of us have been using Skype as a method of telephoning long distance.
---

This page has been visited
times. [Looking for a Lynx friendly counter.]

---
Made in Canada


© 1998-2014 Oakville African Violet Society
Email comments on spelling mistakes or broken links to